West Auckland guitar lessons
West Auckland Guitar Lessons
Have you ever wanted to play the guitar? Hypermusic Studio offers you quality private guitar tuition in West Auckland. Learn acoustic guitar and/or electric guitar with Hypermusic Studio's passionate and experienced guitar tutor. We have openings for students now so contact us to make a booking or find out more information. We take on students at any level, if you have never touched a guitar we can help you to quickly be on your way to learning your first songs.
Why get private lessons?
Learning the guitar can be hard, people tend to learn at different speeds and having private lessons gives students one on one focused attention to allow them to learn much faster in a comfortable environment. Private guitar lessons allow us to help develop a lesson to suit the students individual needs as opposed to a cookie cutter group lesson that often leads to students getting frustrated and bored.
If you can already play the guitar be it self taught or from a previous teacher, we can help you further develop your skills and build a solid foundation of knowledge for the guitar.
Want to be in a Rock Band?
Learn various rock riffs, techniques, songs and songwriting skills to help you play with others in a band, write original songs or play covers.
Interested in metal but just can't play fast enough?
We have various methods to help you to develop speed and learn the required technical skills such as sweep picking, alternate picking, economy picking, pinch harmonics and many more to get you on you way towards playing metal.
What about Pop music?
If you are a singer wanting to learn to accompany yourself or write pop music on the guitar we can help you. If you just want to play that awesome acoustic cover you saw on YouTube we can help.
I just want to play guitar
That is not a problem either, we can work with you and your needs as a guitarist no matter how serious/casual you want to take it.
For more information and to sign up Contact us now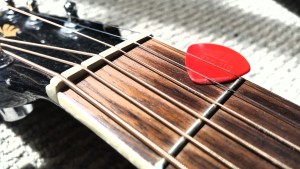 [wpgmza id="1″]